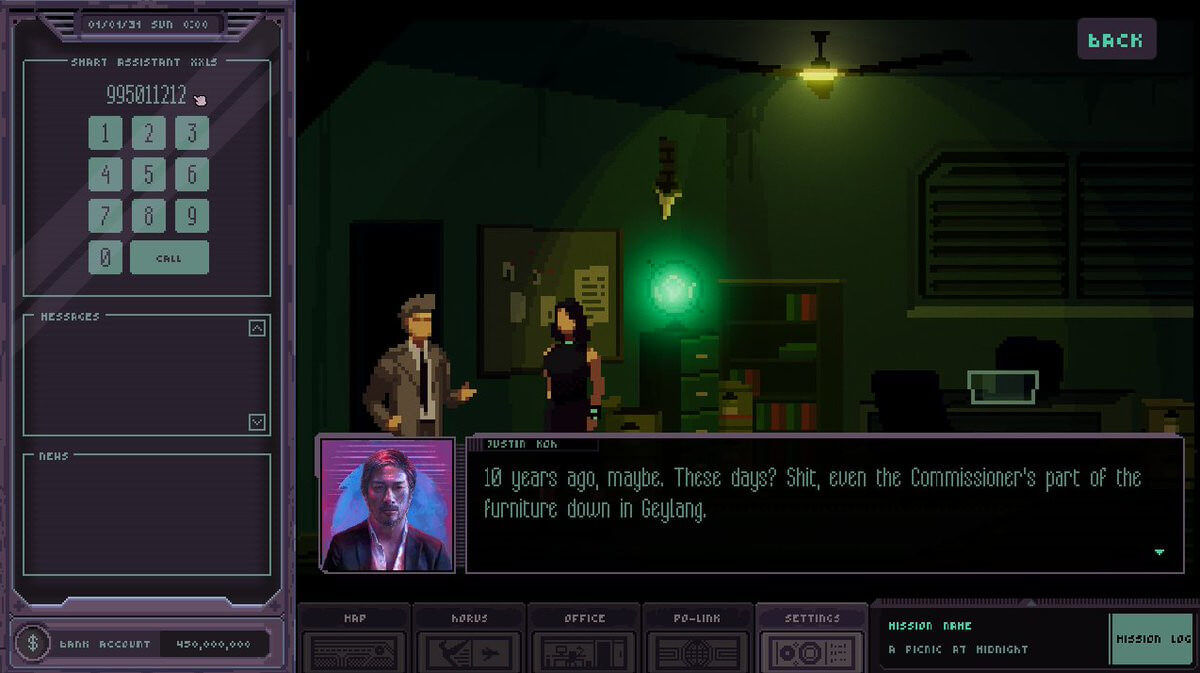 Chinatown Detective Agency is an adventure/mystery/management game that I'm making with General Interactive Co. You're a private detective in Singapore in the year 2032, hunting down a serial killer, but you also have to run your business. It's an homage to Where In The World Is Carmen Sandiego? It's voice-acted, featured around 50 locations in Singapore and around the world, and the soundtrack sounds like Trent Reznor scoring a Twin Peaks movie.
A free prologue of Chinatown Detective Agency "Day One" is out now :D We're really happy with it - we hope you'll give it a play!
I'm currently lead programmer on this game, working with General Interactive Co. Sign up to my newsletter to keep up to date with this and my other projects!